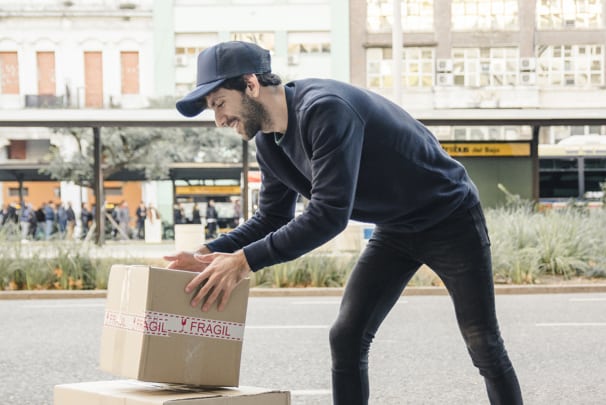 Local Moving Company In Brooklyn, NY
Moving locally brings many exciting opportunities but at the same time can be very stressful. That is where Brooklyn NY Movers comes in handy. We specialize in offering local moving services in Brooklyn, moving people from one location to another in New York that too at quite affordable prices. We focus on providing end-to-end moving services for our customers.
Local Moving is our passion and our professionals understand what we are doing more than moving your priceless goods. Our USP lies in providing you the highest quality of end-to-end moving services for all your Local Moves. We offer in-budget, value-added service options to improve your moving experience.
Making a move inside the city needs different approach while you hire the movers. For local moves, you need to find the local movers. There are numerous advantages of hiring new york local movers if you are moving in/out of one of the NYC boroughs. Each neighborhood is a small little world in itself. For a casual visitor and for a resident the neighbor may seem.
Various moving companies make assumptions about certain neighborhoods that sometimes comes out to be incorrect. And when the movers discover their error on the day of the move, you end up with a big problem! Our local moving company in Brooklyn NY takes special measures to save you from this situation.
Services offered by New York Local Movers
Incredible end-to-end moving services of goods
Brooklyn's most reliable local movers!
Full packing and unpacking services upon request
Highly trained and experienced staff
Fully licensed & insured
Local Movers since 1968
Our local movers are well aware of the ways to maneuver the challenges in Brooklyn
Affordable local movers
Hire Local Movers in Brooklyn at a Reasonable Price
Calling Brooklyn NY Movers means you get a moving company that is Brooklyn to the core. Our local movers know every nook and corner of the borough. We are aware of the fact that when the time comes to transport your valuable stuff from one location to another, our team takes nothing for granted. The borough of Brooklyn is filled with odd-sized staircases, doorways, and, the hallways.
When a project is picked we can't quit in the middle. Once a move is being initiated for your goods to be transferred from one place to another, it is our duty to place it safely into the new place without excuses.
And Brooklyn NY Movers take it seriously!
When you call our new york local movers, we will undergo a complete in-house survey to compile an exact inventory of what goods need to be moved. After that, we will provide you with an all-inclusive price that specifies everything we will do for your move. Worry not, our local moving company in Brooklyn NY will provide no surprises at the end of the move.
After you have got your moving quote from us, we will show up on time along with each and everything we need to do the move.
Once we arrive at your new destination, we'll deliver everything in and see that the team unloads in the way you want it to be. Our team knows how valuable and cherished are your items, so they don't do needlessly hurrying. Your satisfaction after the move is our aim.
After you are being satisfied with our moving services in Brooklyn, only then do we consider your moving job to be finished.
How To Get Started With your Local Move?
Brooklyn NY Movers come to your doorstep and start their job work right from there. With us, you will get varied types of moving solutions across New York.
It all begins with a call to Brooklyn NY Movers at 1-718-689-0556. As per your convenience, we can show you why our local movers are the best pick for your move.
Our professionals will take note of the volume of the goods to be moved, the best methods of packing, access for the vehicles, and other such important parameters. While preparing for the survey, be sure of what you want to take along with you. Depending on the size of your household or office, the survey may take about 1 -2 hours.
We offer 4 local services in Brooklyn
Regardless of your move's size, 1/2 Price Movers Brooklyn is the company that knows how to handle it in a quick, courteous, and careful manner at a price that you will find quite affordable.
Call718-689-0556to speak with specialists from our local moving company in Brooklyn, NY who will walk you through the details of your move & give you a GUARANTEED FLAT RATE.