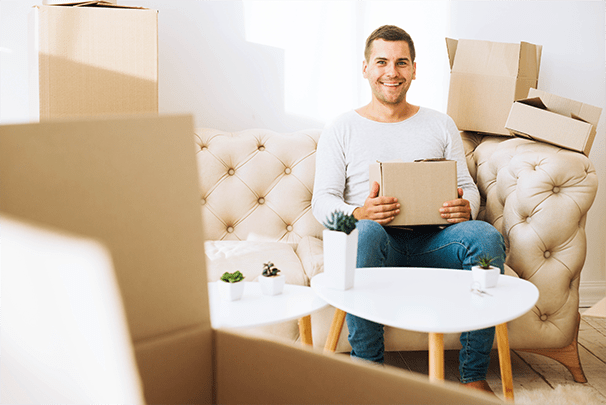 Packers and Movers in Brooklyn
Not all moving companies can handle your personal possessions as we do!
Are you dreading for a move just at the thought of packing? Brooklyn NY Movers is a one-stop solution to your moving and packing needs. We offer full-time residential and commercial packing services. Whether it is antique pieces, chandeliers, furniture, grand pianos, or your complete house, we pack it all! We can handle your basic stuff too!
Packing is the most wearing part of the move. Worry not! We are here to assist you to pack everything for a safe and smooth move. Our team of packers and movers in Brooklyn, NY are well-experienced in all kinds of packing irrespective of the weight, quantity worth, or fragility of the goods that need to be packed. With our special moving and packing services, we aim at making your local move in New York stress-free.
Why Trust Our Moving and Packing Services in Brooklyn?
When you call us for a moving service along with our professional packing services, our crew of movers and packers in Brooklyn NY will come to your place and pack all the goods, boxing and be labeling them. Boxing helps in protecting your goods from moving damage. Labeling lets you find the goods easily without getting mad while you unpack them. For packing delicate items, we use special cushioning and wrapping materials. Each item is packed with care, keeping in mind how much it matters to you.
Our packing specialists fleet have 50+ years of experience in helping a wide range of clients with their packing and moving needs. Brooklyn NY Movers can assist you if your needs include:
Residential Packing
Commercial Packing
We pack everything from basics to expensive goods whether it is a residential move or a commercial move. With our low rates and professional services, we have become the leading moving company in Brooklyn, NY.
Our full-service moving options guarantee that our clients have everything they need to be prepared for their next move. Let us handle all the details so that you can focus on what matters to you. Call us anytime and we are there at your door!
We take pride that we are being trusted by thousands of our clients across New York. Our packers in Brooklyn ensure complete client satisfaction by providing unique packing solutions. Our mission is to safeguards your delicate and fragile goods.
Our movers and packers in Brooklyn NY Movers undergo extensive training to offer you the best moving and packing services which ensure that your treasured belongings are safe during the moving process. With us, get your packing done in no time.
What Do We offer in Professional Packing Services in Brooklyn?
Full-Service Packers
Residential packing
Business Packing
All kinds of packing – Small or Big
Skilled packers at competitive rates
Customizable Packing
Specialty packing services
Simple pick-up services or complete
We, with our proficient packers and movers in Brooklyn, NY combined with the best packing techniques assures you have a happy move.
Get your stuff smartly packed with us!
Call718-689-0556to speak with our movers and packers in Brooklyn, NY who will walk you through the details of your move & give you a GUARANTEED FLAT RATE.