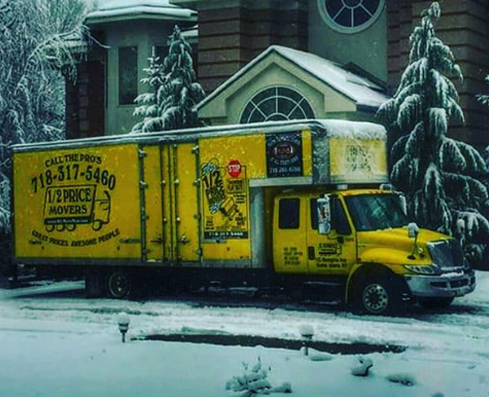 Professional Movers in Brooklyn
Whether it is a household move, specialty, and commercial move or employee relocation, Brooklyn NY Movers is the name you can rely upon for your move. We offer professional full-moving services tailored to meet your particular needs.
We are proud to say our moving services are completely customizable to meet all your expectations. As no two moves are same so there is no need to crush your requirements into an already laid-out budgeted arrangement.
Areas We Serve
Tri-State area
ALL 5 Boroughs- Brooklyn, Queens, Manhattan, Bronx, Staten Island
Long Island
New Jersey
Pennsylvania, Upstate New York, Connecticut & Boston
Types Of Move Offered By Professional Movers Brooklyn
Planning a Residential Move? Our affordable movers in NY will facilitate your residential moving. Brooklyn NY Movers has been moving household goods across New York since 1968. We provide no-nonsense residential moving and packing services to local customers.
Whether you are moving into your newly purchased apartment, out of the old basement to upper floors or that penthouse with a serene view outside, we move everything! Our moving expertise falls in both High Risers or multi-family homes. Be it a move across narrow corridors or a walk-up through steep stairs trust us we have been there too!
If you are moving to a brand new office or changing your business location, don't panic we do commercial moves as well. Need to move cabinets or heavy machinery to the tenth floor of an office building, no problem we are here. Brooklyn NY Movers offers affordable office moving services.
For your local moves, our professional movers in Brooklyn are efficient and well-equipped with the proper tools and materials to make your office relocation move a successful attempt!
Why Trust Our Affordable Movers in NY?
Brooklyn NY Movers offers turn key home and office relocation services at the guaranteed flat price rates.
For over 50 years, countless clients have relied on our professional moving services. If you are confused which moving services you should select to make your pending move a breeze, our team assists you in it.
Our team of professionals asks you about your moving needs, budget, and schedule so that they can recommend the most profitable relocation moving services.
Our Professional Movers in Brooklyn undergo a structured training program so as to meet the needs of our clients and be knowledgeable of the industry. Each employee is well examined so that we can guarantee you a reliable and trustworthy moving services.
Today, our network of nearly hundreds of agents provide prompt and professional residential moving and commercial moving services to local movers. Our team is pro-active in providing their expert moving services in Brooklyn, Queens, Manhattan, Long Island, and the Bronx.
Serving the major locations in the New York region, our specialists take pride in meeting all the local residential and commercial moving needs of our clients. We use air ride suspension moving trucks to move everything from smaller goods to a complete house. Special tasks like giant pianos moves are done with the help of special equipment.
1/2 Price Movers Brooklyn offers affordable full-service packages with flexible options to improve your moving experience.
When you call us for a move, our professional movers in Brooklyn talk to you and access the information of your move. Your moving quote will indicate a combination of your move's mileage, date, weight, and services.
What Do We offer in Professional Moving Services in Brooklyn?
3 Professional Movers
Offers Best recommendation
Full-service moving
New Air Ride Suspension Moving Vehicles
All your furniture getting Wrapped, Taped and Secured
Fully Licensed and Insured Company
Professional Residential Movers
Professional Commercial Movers
Tailored Moving Service
Same Day Service
Great Guaranteed Flat Rate
Detailed Estimate
Certificate of Liability Insurance (included in price upon request)
Reassembly of anything we take apart.
24×7 availability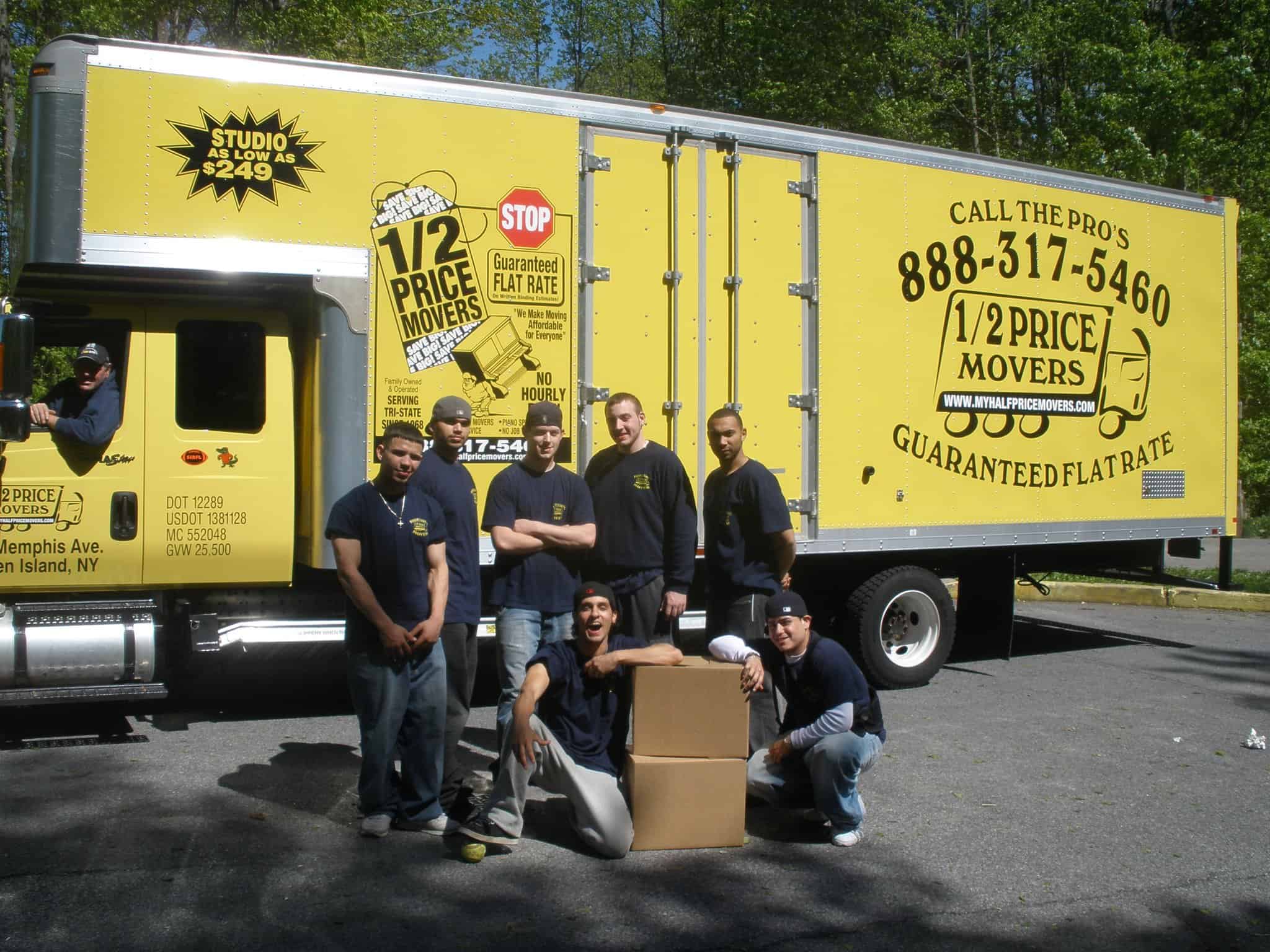 Be it a small move or a big one, our affordable movers in NY are just a call away. Schedule an in-home estimate with Professional Movers Brooklyn, NY today!
Get a quote
Call718-689-0556to talk with our Professional Moving Specialists who will provide you the details of your move & give you a GUARANTEED FLAT RATE.